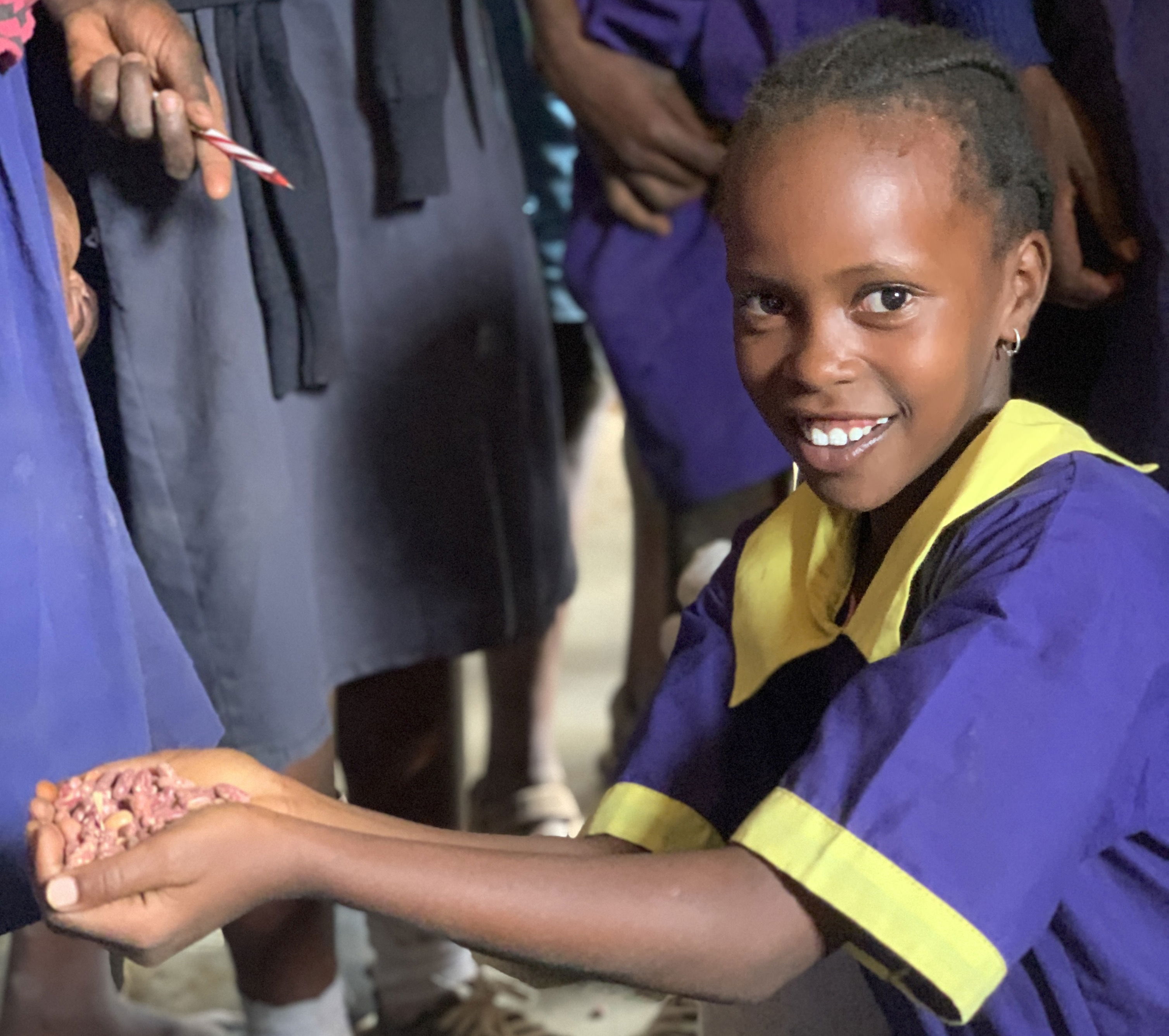 The donation activity of August was quite exciting. We learned about their initiatives for biodiversity, and we'll start to support their project!

1. August Donation
On the 29th of August, we donated the items below to Big Pen Academy in Korogocho slum, Nairobi.
| | | |
| --- | --- | --- |
| Item | Quantity | Price (ksh) |
| Roscoco Beans | 42kg | 6,300 |
| Greengram | 44kg | 8,600 |
| Dried Maize | 51kg | 6,120 |
| Avocado | 150pc | 6,000 |
| Transport | | 3,500 |
| | | 30,520 |
We had planned to donate to 2 schools every month, but because Big Pen's food stock was almost over we donated everything to them this time.
Check the movie below to see the excited pupils repeating "parachihi parachichi !!" (Avocado, avocado!)
Also, thanks to the order from the NPO Little Bees International, we also delivered the products below to Amani Education Centre.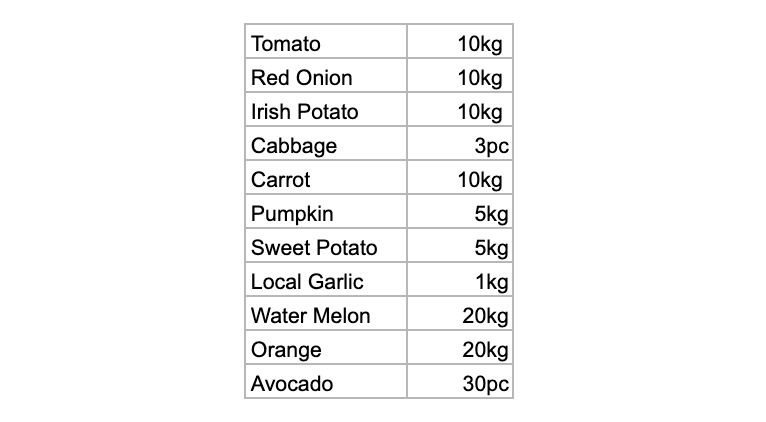 2. Environmental education to the youth in slums!
NPO Little Bees International that is running Amani Education Centre has been involving the five partner schools in Korogocho and introducing environmental education programs such as rabbit keeping and waste collection / sorting.
The rabbit keeping activity is aimed for forestation and contribution to biodiversity of the riverbed along the Nairobi River. So for the beginning, they start from breeding rabbits in the schools, and their feces and urine are used for the compost to improve the soil fertility of the riverbed.
Rabbits bred at Amani Education Centre had been already given to Rehema Orhpanage School currently keeping 8 rabbits, and Big Pen Academy currently keeping 9 rabbits.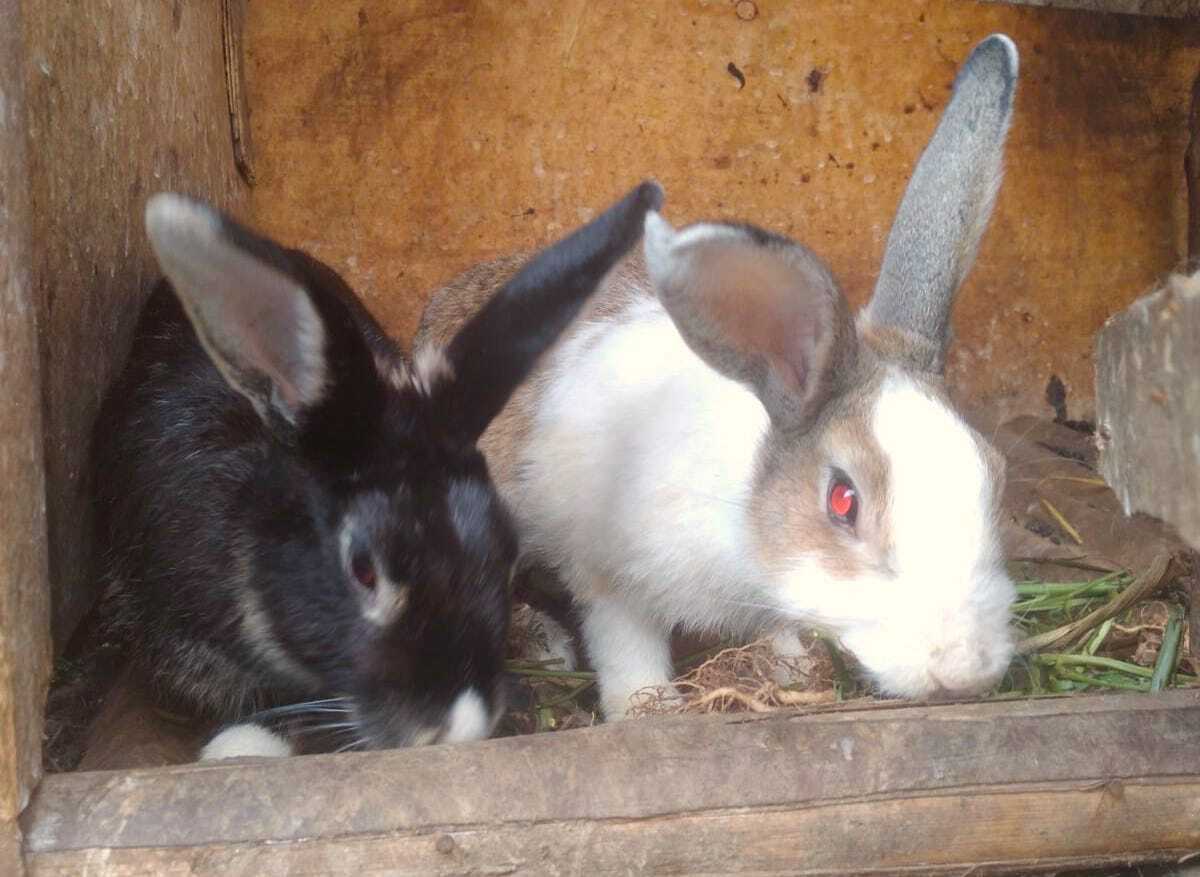 Not just the people in slums, but for the people to consider and take action for the environment, long-term environmental education is crucial, which requires expertise and fund.
The school people told me that they face the challenges of a high death rate of newborns and souring enough feeds for rabbits.
Though they are trying to solve the death rate problem by regularly inviting an expert, they still have a problem of sourcing feeds due to unstable suppliers and financial difficulty.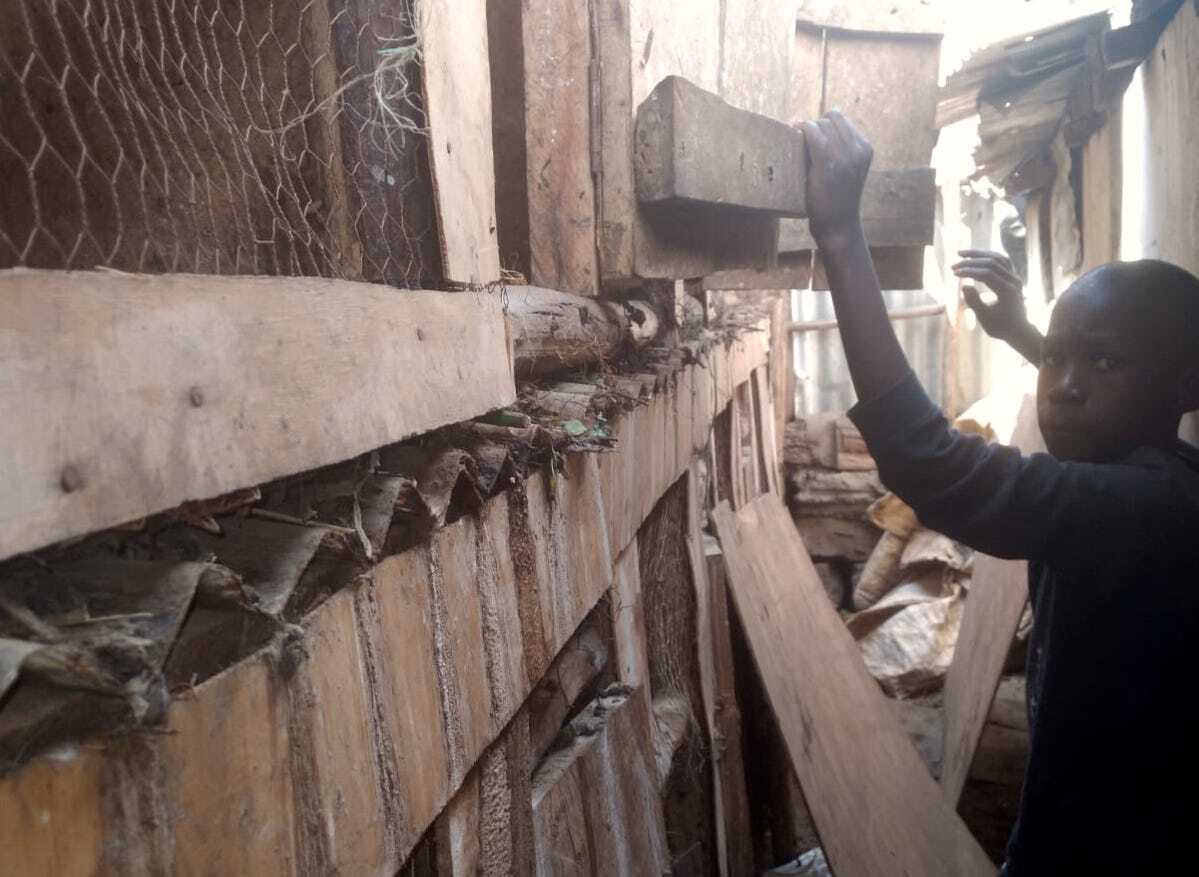 The further they move towards the target, the more feed they will need. So we would like to be part of them to promote forestation of the riverbed and biodiversity by donating their feed.
The current 17 rabbits need 12pcs of cabbages and 10kg of carrots, so we start from there!