We have made good progress on school meal donation in December!
In the month of November, we received 22,000ksh of donation from our valued customers, and we successfully donated total of 220kg of beans to 6 private primary schools in Korogocho slum, Nairobi.
Amani Education Center (200 students)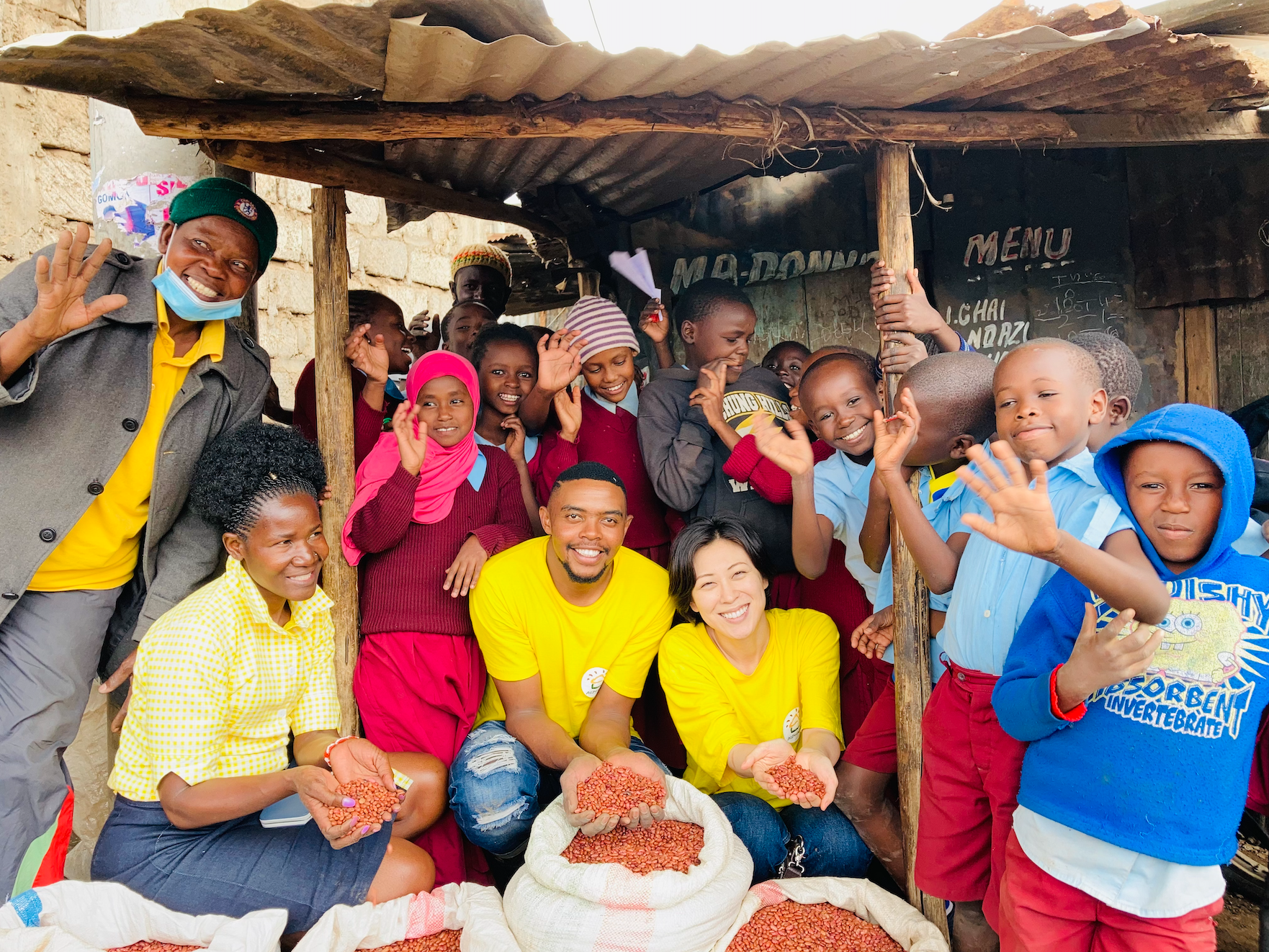 Rehema Orphanage Center (360 students)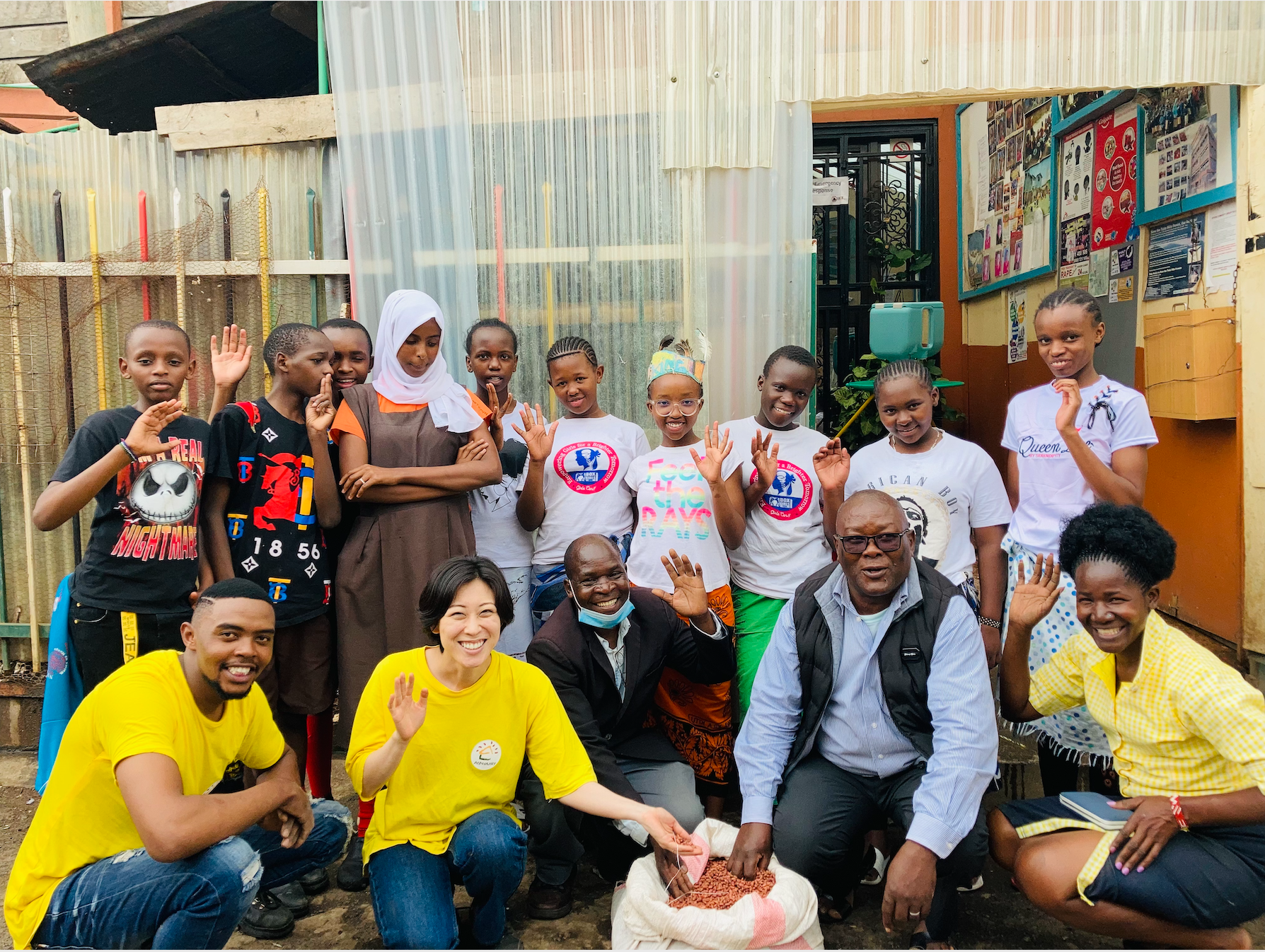 Big Pen Academy (200 students)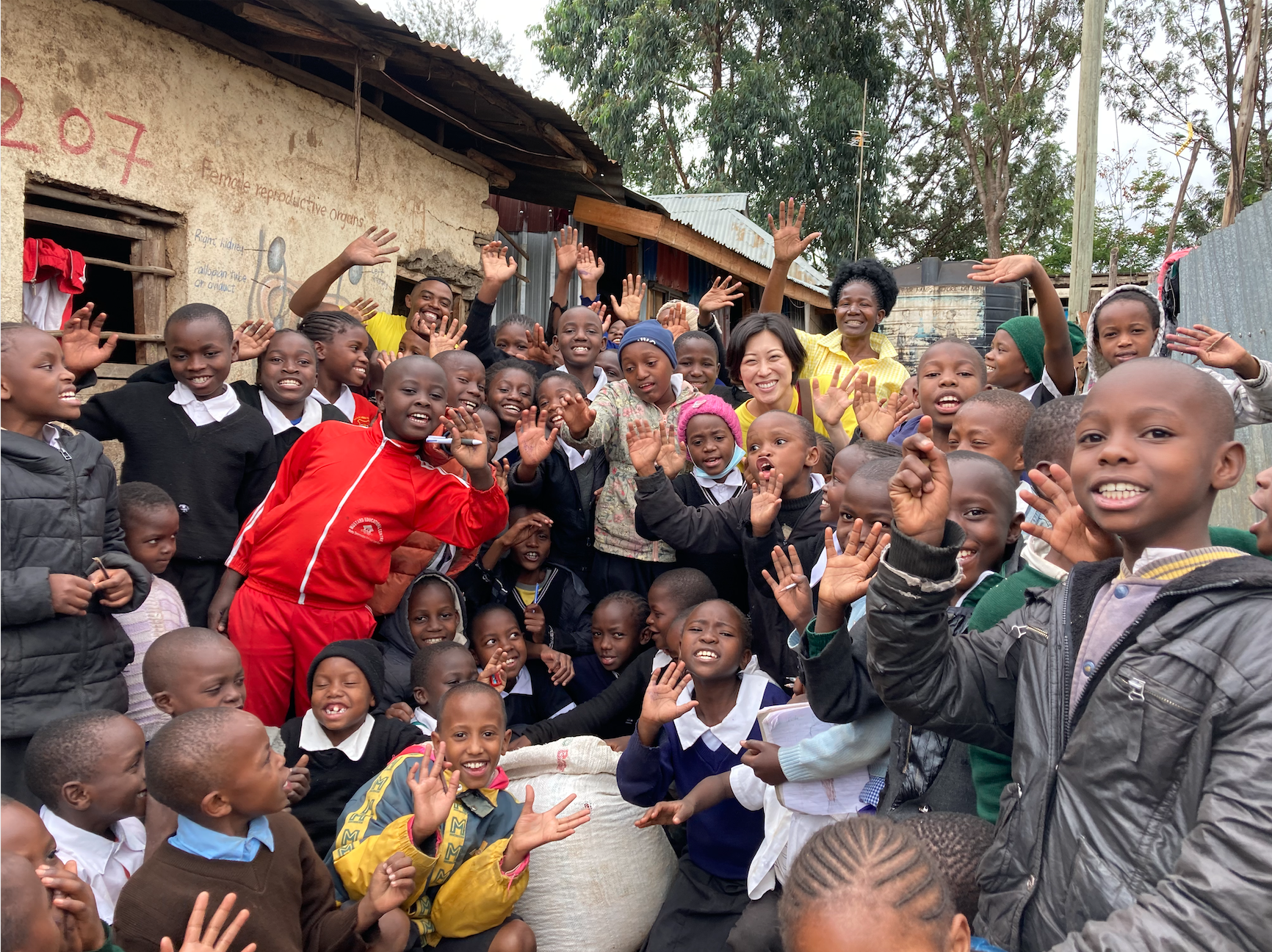 Kisumu Ndogo School (112 students)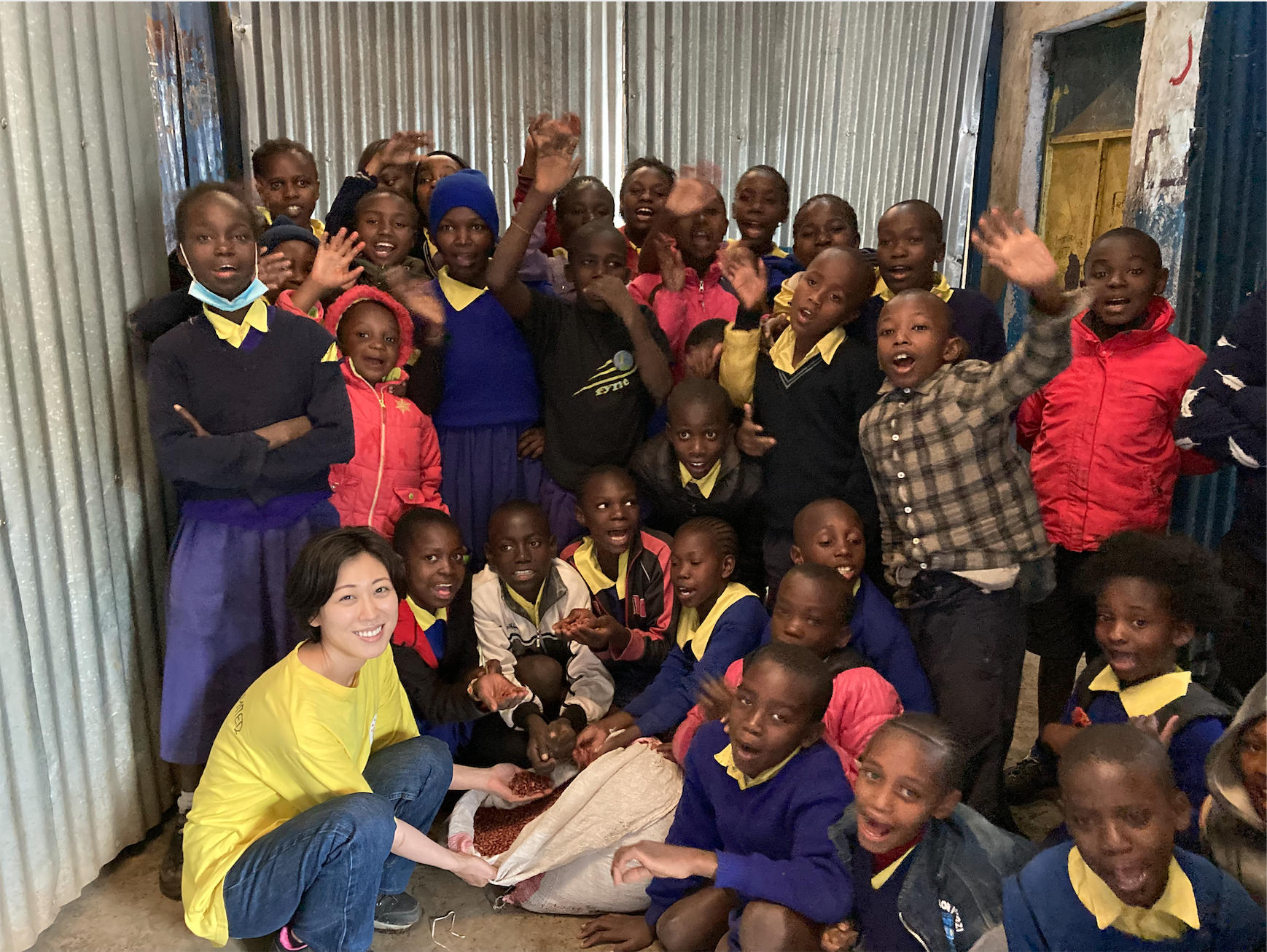 Rijah Junior School (168 students)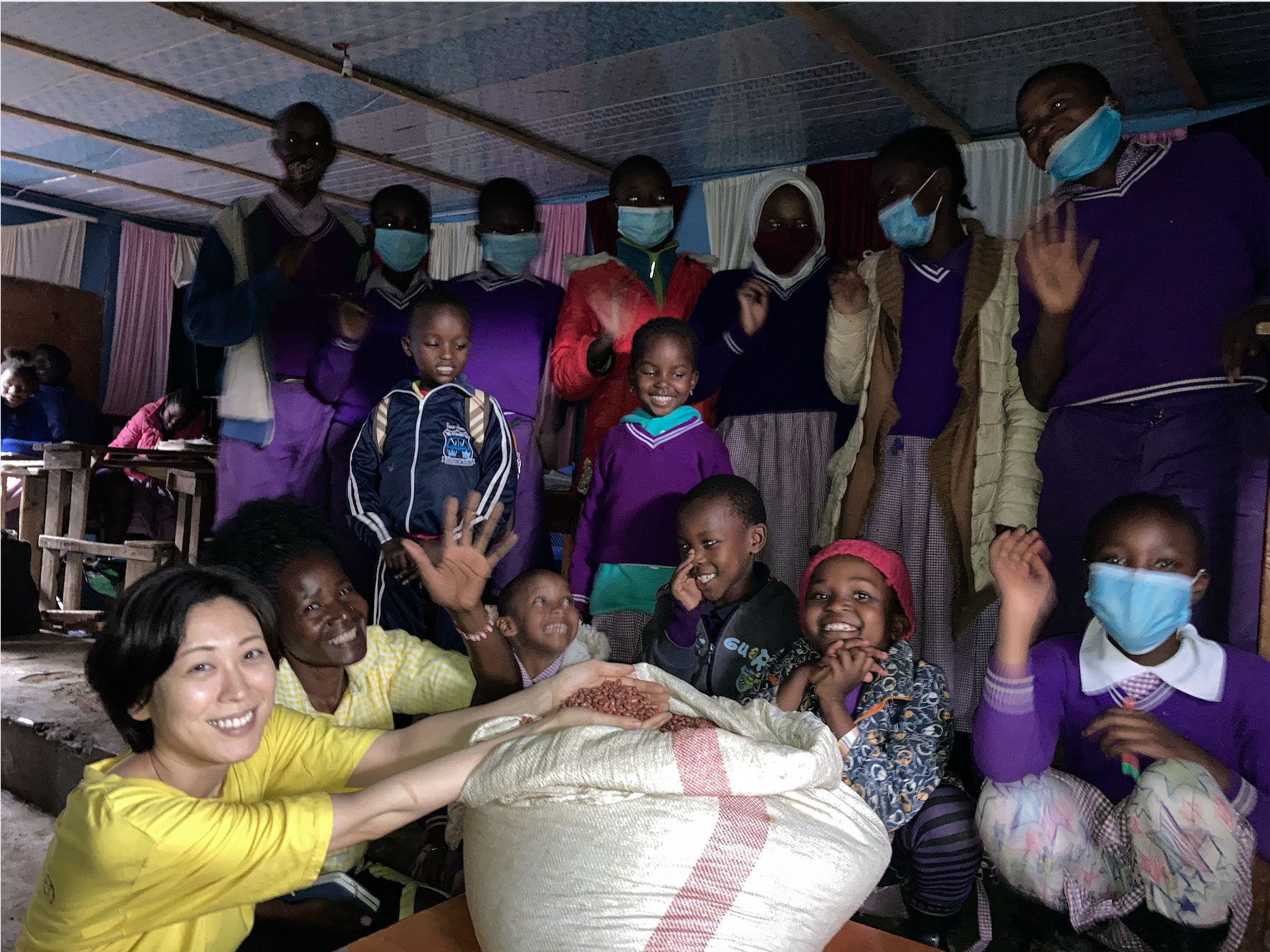 Traditional Birth Attendant School (145 students)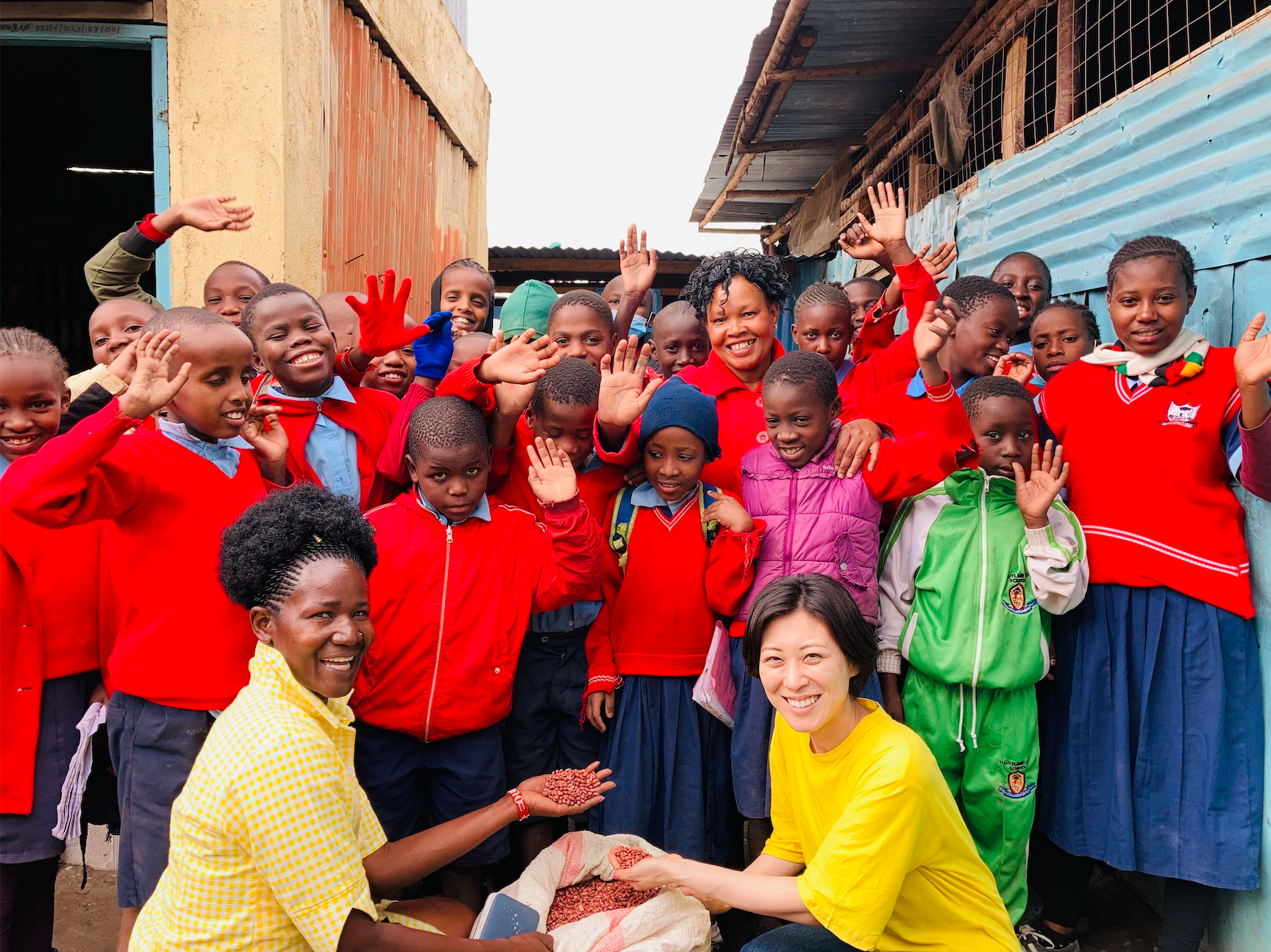 The above schools are the partners for Amani Education Center, where we donated the beans last time. Amani Education Center, supported by a NPO Little Bees International (https://littlebeesinternational.jimdofree.com/), executes various programs with the partner schools such as joint classes, dispatching teachers, environmental protection programs, and food support.
According to Amani Education Center, every month they use the following foods for school meals.
| Items | Quantity | Cost (Ksh) |
| --- | --- | --- |
| Beans | 50kg | 5,000 |
| Maize (or Ugali flour) | 80kg | 4,000 |
| Porridge flour | 120kg | 8,400 |
| Fruits | - | 2,000 |
| Rice | 120kg | 11,000 |
| Tomato | 10-15kg | 1,000 |
| Onion | 15kg | 800 |
| Potato, Leafy greens | - | 3,000 |
| Oil | 20 Litre | 4,800 |
| Sugar | 20kg | 2,500 |
| Salt | 8kg | 400 |
| | Total | 42,900 |
We first aim to support 45% of the foods they need, mainly beans, maize, porridge flour, and fruits, which can be sourced directly from Alphajiri's smallholder farmers in Nyanza.
Averagely, the parents in Nairobi slums can afford 30-40% of the school fees after their best effort. Because of the poor payment, the schools rely on donation from churches and NGO's, but many school teachers still work like volunteers because of unstable supports. Considering the fact that more than quarter of the school fees is used for school meals, supporting their food will have an important impact on improving payment to teachers and school facilities.
And we would like to emphasise why supporting them through Alphajiri Greengrocer is meaningful - it's because
your donation's value becomes double.
Let us explain the details. If you donate 1,000ksh, 800ksh will be an income for a smallholder farmer below the poverty line (Alphajiri uses the remaining 200ksh for all the logistics, packing materials, and casual labours**). The produce bought from the farmer at 800ksh is worth 1,200ksh for a slum school in Nairobi because they usually buy the same product from retailers or wholesalers who already added some margins. And it's also because they spend a transport fee by themselves to buy the food. In short, 800ksh goes to smallholder farmers, and a slum school receives the food worth 1,200ksh.
Your 1,000ksh turns 2,000ksh through Alphajiri's activities. We can produce this value because Alphajiri Limited is the company that manages the whole supply chain - from organising farmers to crop assemblies to logistics to marketing.

We appreciate your continued support, and as
a serious social enterprise
, we endeavour to work hard for our customers, growers, communities in hardship, and the society.
NB (** "All the logistics" means from the farm to the central store at our branch in Migori County, to Nairobi, to the schools. We also consider the costs for packing materials and casual labours for distribution. We don't include our normal business operations' costs, such as permanent staff's salary and company's store rent)