Sorry for the delayed report, but thank you so much our customers for donating the total of 7,000ksh in the month of December!
We donated 70kg of beans from the donation on 20th January.

Additionally, January's donation was incredible because together with NPO Little Bees International, we donated food stuff worth 94,090ksh (13,090ksh for the households whose children belong to Amani Education Centre, plus 81,000ksh for the neighbourhood households around Amani Education Centre) . All the items we donated are from Alphajiri Greengrocer.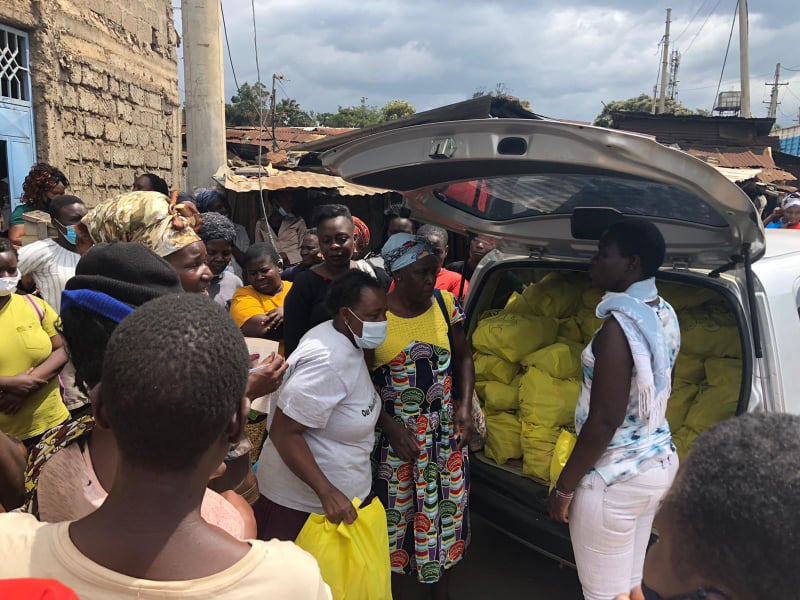 Therefore, we were able to donate them not only basic food (beans) but also a variety of nutritious food! We are also happy that we delivered porridge flour containing roasted soybean flour, which is more nutritious than ordinary ones!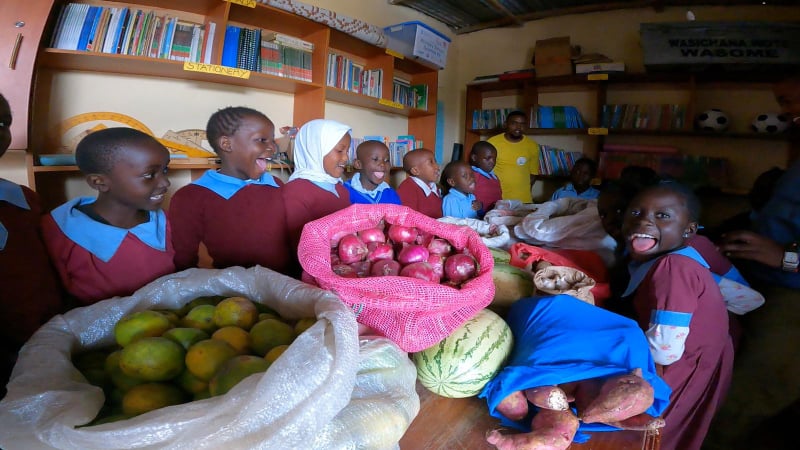 The below chart is what we delivered to the schools and the community this time.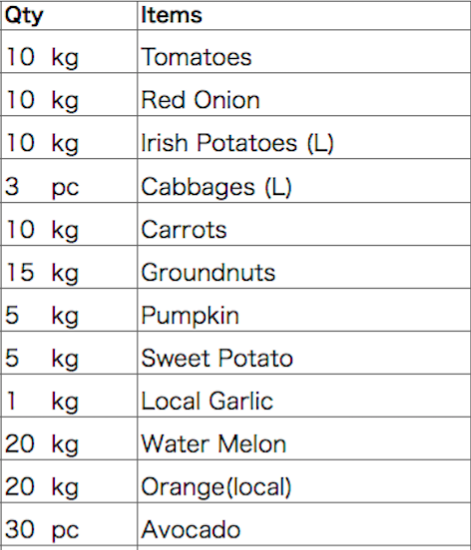 (We delivered the above for the community people)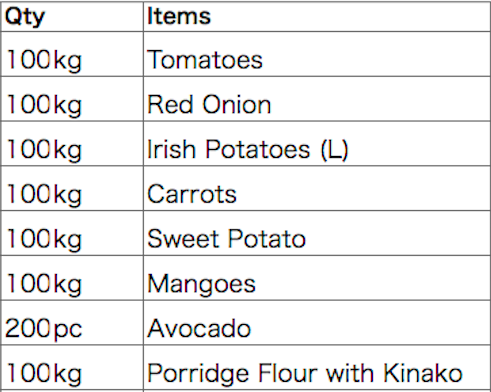 (We delivered the above plus 70kg of beans from your donation to Amani Education Centre)


And this time, we got a chance to visit 3 houses for the students to interview their background, current living, and their hope for the fiture.
These are only 3 samples so we cannot generalise the fact, but I was surprised to learn that one or both of their parents haven't lived with them for many years. Therefore, children always have hard time continuing to go to school without any financial problems.

For example, Maxwell lives with his grandmother and younger sister because his parents cannot afford school fees for him and his sister.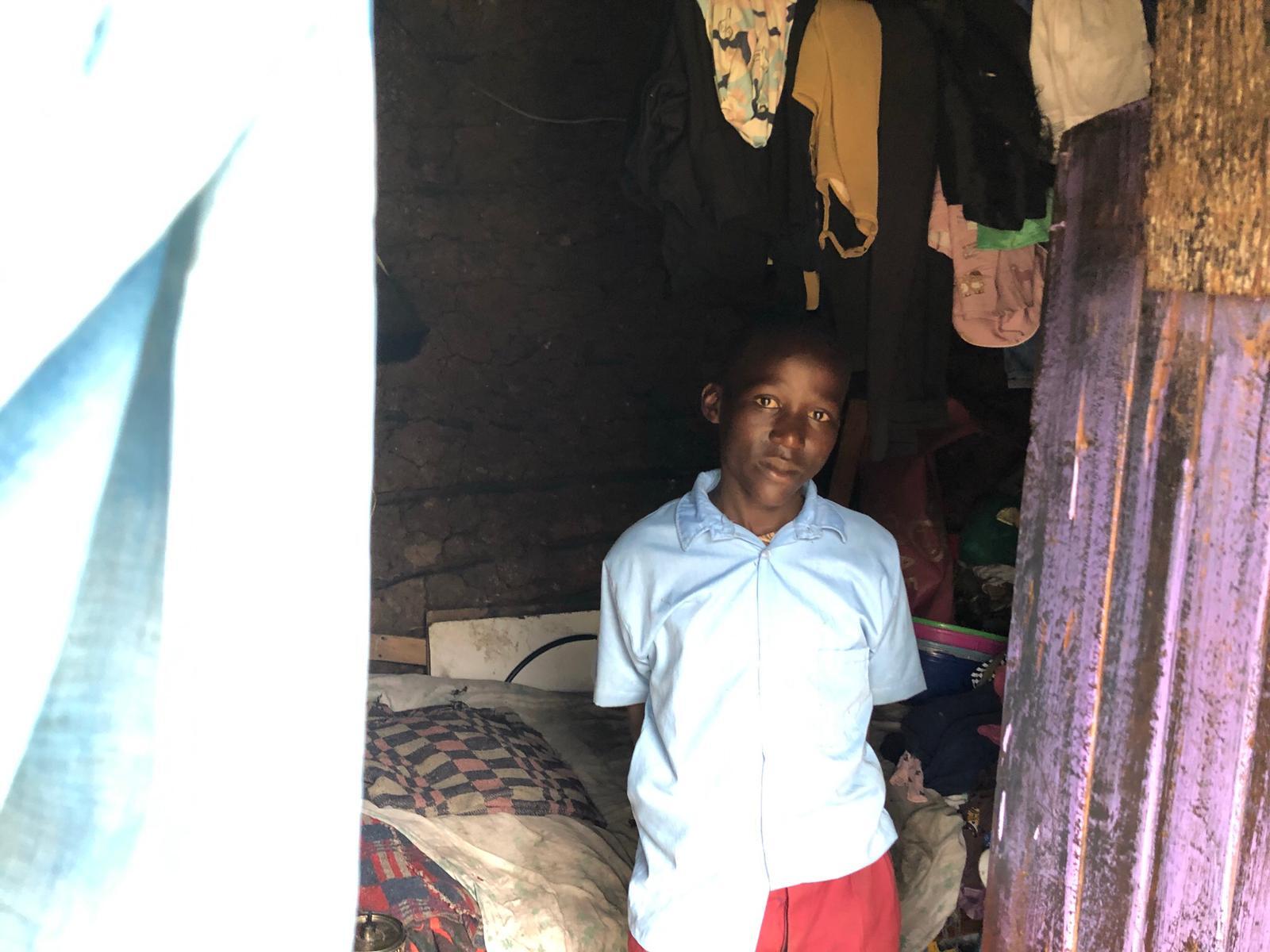 (Maxwell, 13 years old, student at Amani Education Centre)
Millicent, the mother of 9-year-old female twin students at Amani Centre, told us that her husband left her family as soon as she delivered the twin. And the father has never supported neither living expenses nor school fees.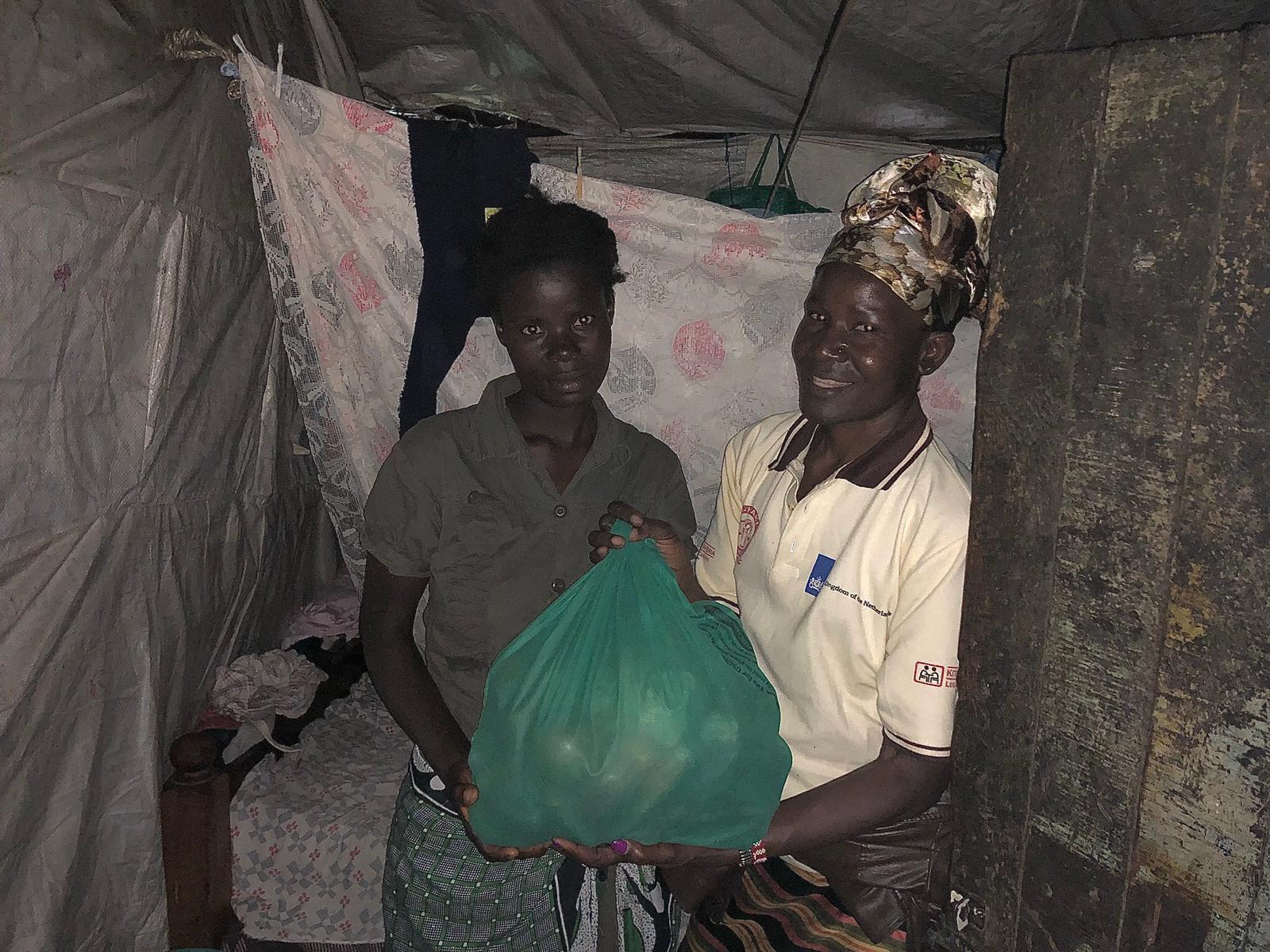 (Left: Millicent, mother of twin sisters / Right : Florence, Community Worker at NPO Little Bees International)

Ivion, the mother of 4 daughters told us that his first husband left her 7 years ago. Second husband is the father of the last born, and he sometimes visit them and leave something to support their life.

Then how do they earn money?
Mostly, the guardian for the students are earning daily income in the informal sector.

Maxwell's grandmother retails tomatoes on the local street.

Millicent retails eggs, but when the sales is poor, she collects plastics from dumping sites and sells. She can collect and sell 10kg of plastics in a day, which becomes 100ksh of sales.

Ivion does laundry work on casual basis. She earns 150ksh per day from laundry job and earns about 1,050ksh per month. Besides, if she gets dish washing job, she can earn 30ksh per day.

Now, are their earning enough to support their living?
From the interview, it was obvious that their monthly expenditure is more than their income.

For example, Millicent house rent is 500ksh per month.1 daughter's school fee is 2,100ksh per month (so 4,200ksh for the twins). Only the rent and school fees cost already 4,700ksh! What about food and other costs?!Even if she earns averagely 150ksh from her businesses every single day, her monthly income reaches only 4,500ksh. The expenditure is more than her earning.
Millicent says that it's impossible to pay full amount of school fee, so she is determined that she at least continues to pay 900ksh per month. And the school also understands that the guardians cannot pay the full amount.

Although they are in the absolute poverty, although family is not functioning in the ideal way, People in the community do their best to survive together.

Therefore, they do not blame anybody for their poverty, but they told us that they simply want to get better skills, better knowledge, better job, and better income.

What each of us can do might be small, but if many people participate, I believe that we can change something to be in a better situation.

I truly appreciate your daily shopping at Alphajiri and a lot of donations to us for the school meal project. We continue to do our best for the better living of customers, for the better community, and for the better future.