Big appreciation!!

The 1st school meal donation was done on 12th November.
We are very grateful that our esteemed customers bought the school meal donation tickets for the total of 12,000ksh in October.

We donated 120kg of Nyayo beans and mbaazi beans to Amani Education Center in Korogocho Slum. The beans are enough for 1 month to cover 300 students.

About 30% of children in Korogocho slum cannot go to school because of lack of school fees. Also, the number of schools are not enough to accommodate all the children in Korogocho.

Even if they go to school, almost no parents can pay full amount of school fees. Therefore, teachers are working mostly as volunteers.

In this situation, donating cereals for school meals really helps the schools and the children.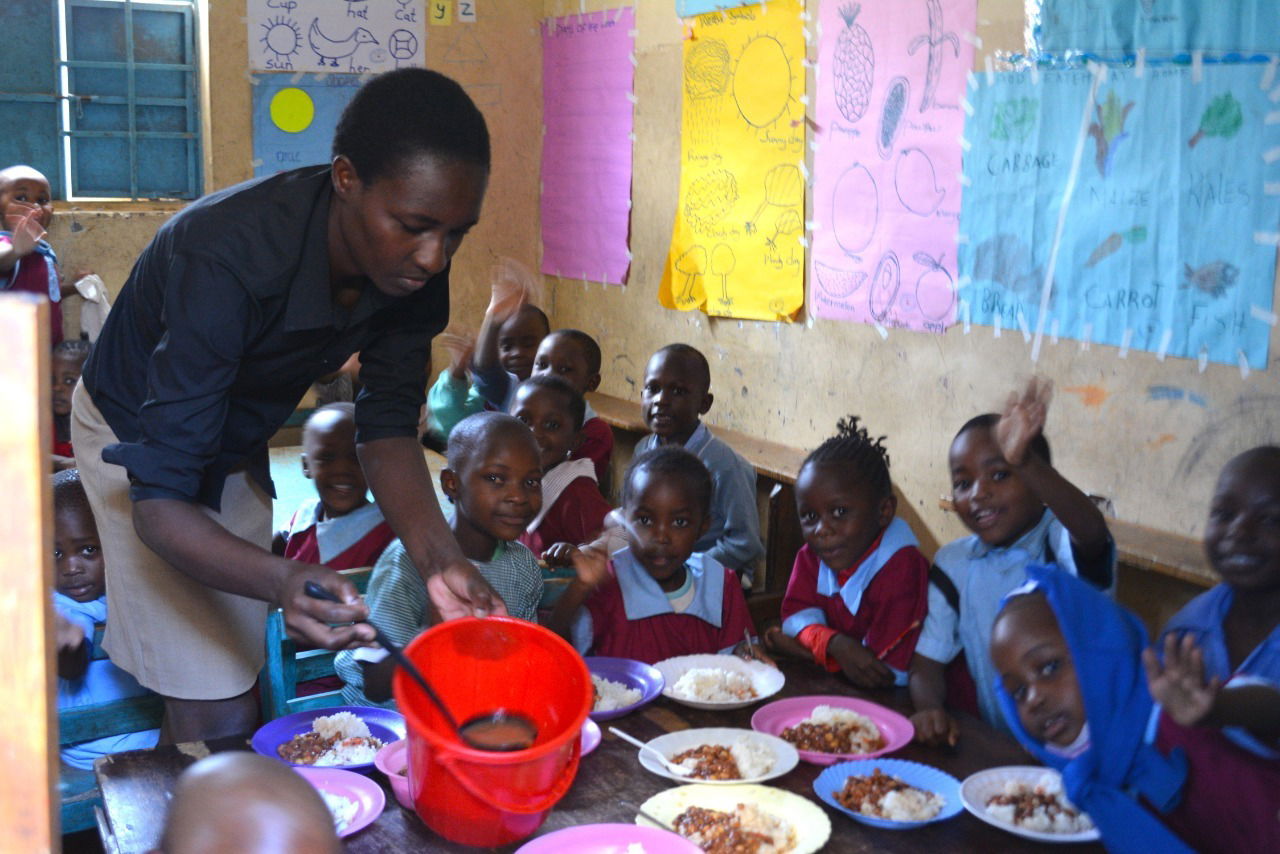 Alphajiri staff members are all eager to be a bridge between small scale farmers and the people who really need the foods.

We sincerely wish that our esteemed customers are also part of the activities.

Thank you so much for enjoying shopping at Alphajiri Greengrocer, and thank you so much for your continued assistance and encouragement.

You can join the activities through purchasing the school meal donation ticket from here!