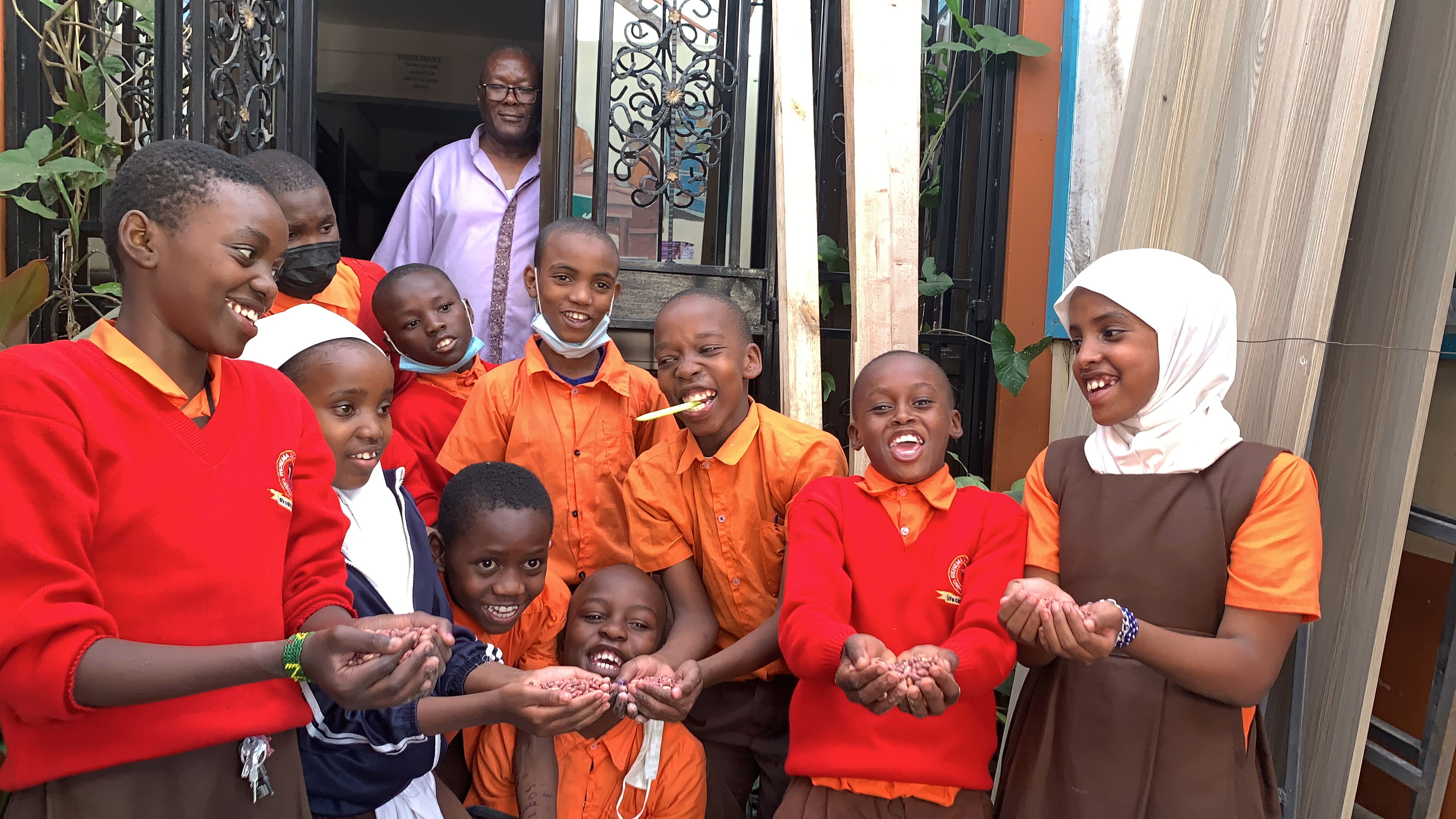 February's donation activity was also successful!
Thanks to the donation from our customers for the total of 10,000ksh, we successfully donated 100kg of beans to schools in Korogocho Slum!
Additionally, through Little Bees International's funding, the NPO that founded Amani Education Centre, we donated various vegetables and fruits worth 10,390ksh as their school meals and worth 77,000ksh for the food assistance to 100 neighbour households.
The beans donated through our customers' support were brought to the following schools;
1. Amani Education Centre
2. Rehema Orphanage School
3. Big Pen Academy
4. Kisumu Ndogo School
5. Rijah Junior School
6. Traditional Birth Attendant School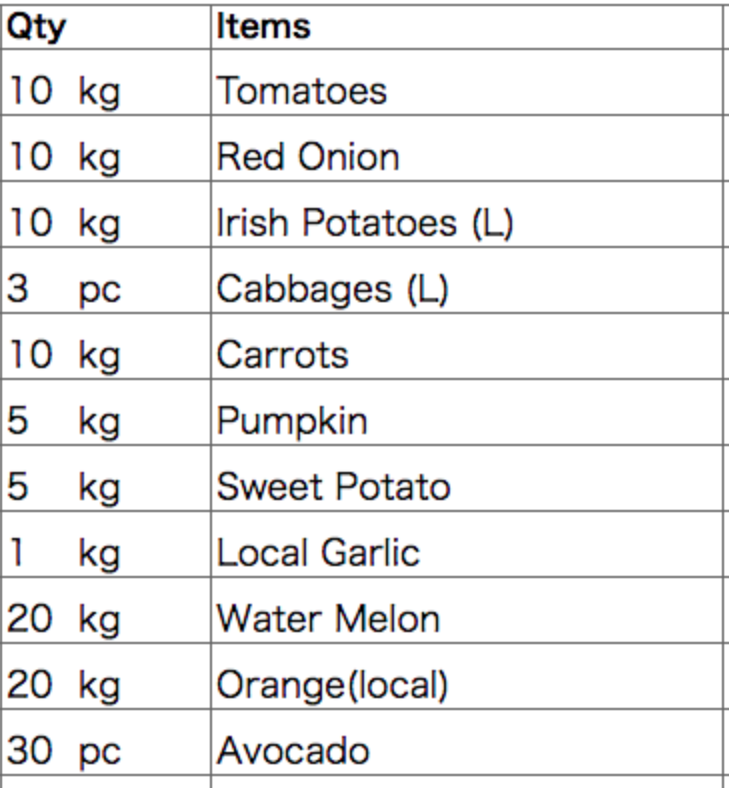 The above items plus 100kg of beans were donated to the schools.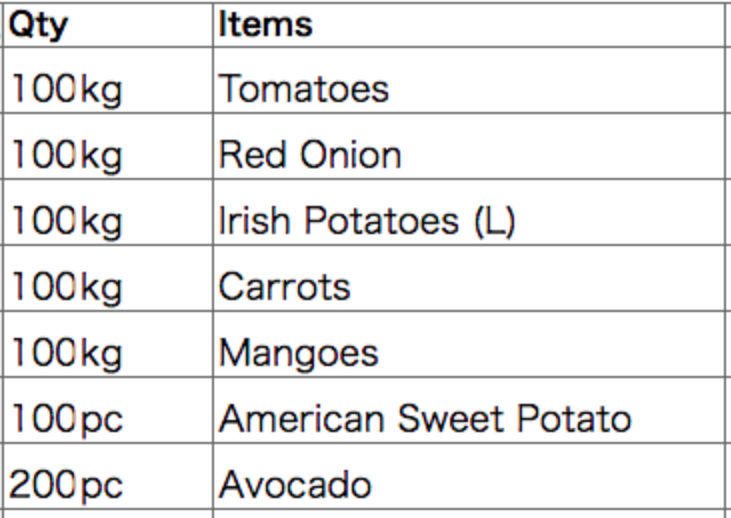 The above items were donated to community households in Korogocho Slum through the financial support of Little Bees International.
"Hungry is Angry."
This is the word from Mr. Michael, the principal of Amani Education Centre. It actually points out the exact reason why school meal is one the most important programs for slum children.
Ms. Lucy also strongly agrees that the priority for the children in Korogocho is to be free from hunger before anything else. It's because if you are hungry, you cannot learn anything or you cannot build human relationships.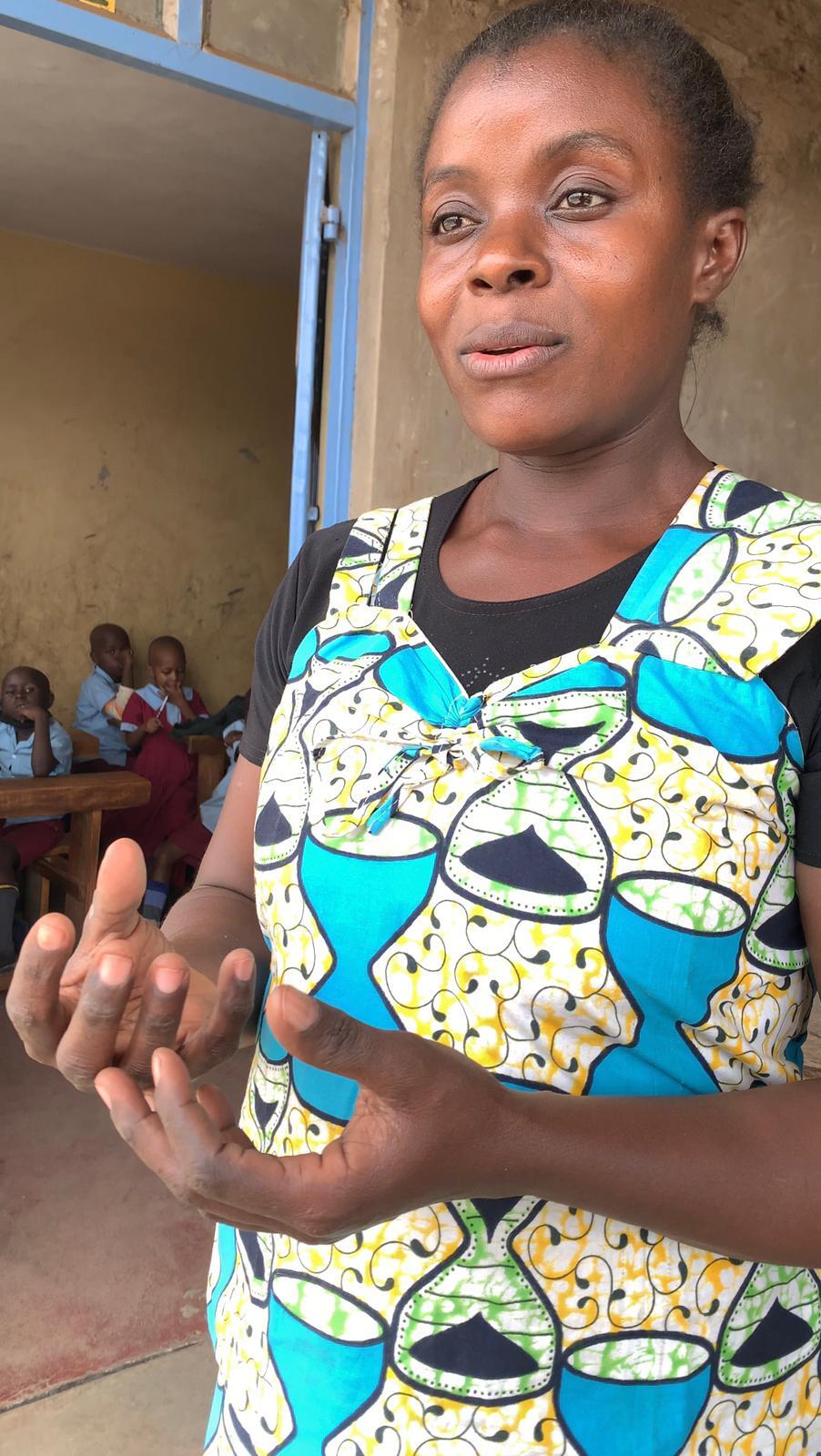 (Ms. Lucy)
From the monthly school fee payment record she showed us, we found that 5 out of 10 students' school fees are paid but only up to 30 to 40% of the total fee. The fees for the rest of the 5 students have not been paid at all.
But whatever happens, the teachers believe that the little funds they have must cater for foods first of all.
She says schools in slums must be a safety net for children who are in hunger, living with guardians with problems (such as poverty, drug abuse, and child abuse), and living in the insecure environment.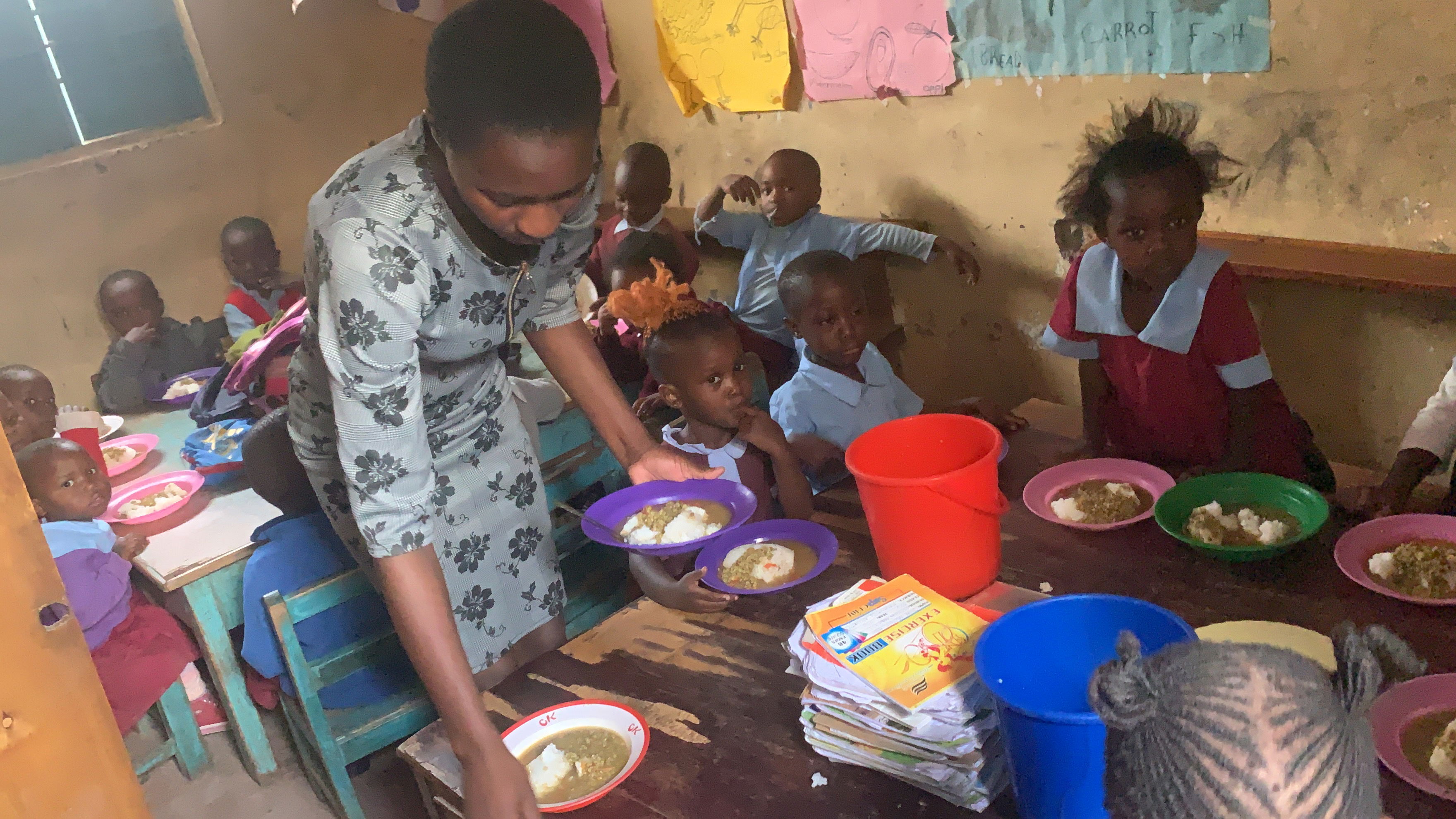 (On the donation day, the lunch was green gram with rice)
She also grew up and live in the slum. Therefore, imagining how the children feel and what they need is easy for her. Also in poverty, she cannot support the children financially, but she is willing to contribute her time and cares to children instead.
Through her interview, we assured again that food assistance to the schools in slums will be one of the important solutions to the complicated problems in slums.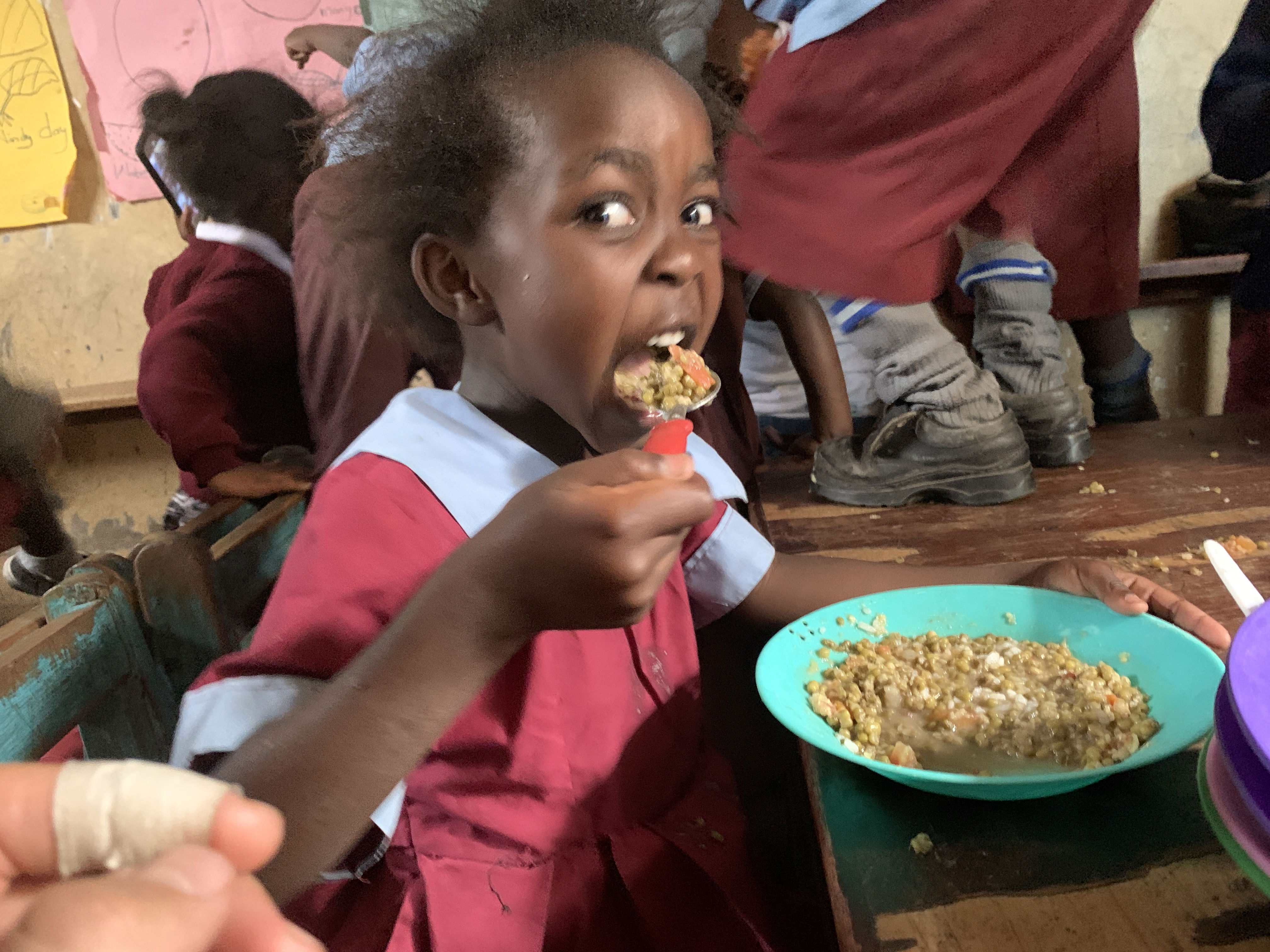 (beans is one of the important sources of proteins)
Very soon, we are planning to provide not only beans but also nutritious porridge flour for children's better nutrition and enriched breakfast time.
Our "Alpha-Nutri Uji Mix" is highly nutritious porridge flour containing amaranth, millet, soybeans, cassava, and more, which were directly sourced from smallholder farmers in Nyanza Province of Kenya. We would like to donate the similar mixture as nutritious as Alpha-Nutri Uji Mix.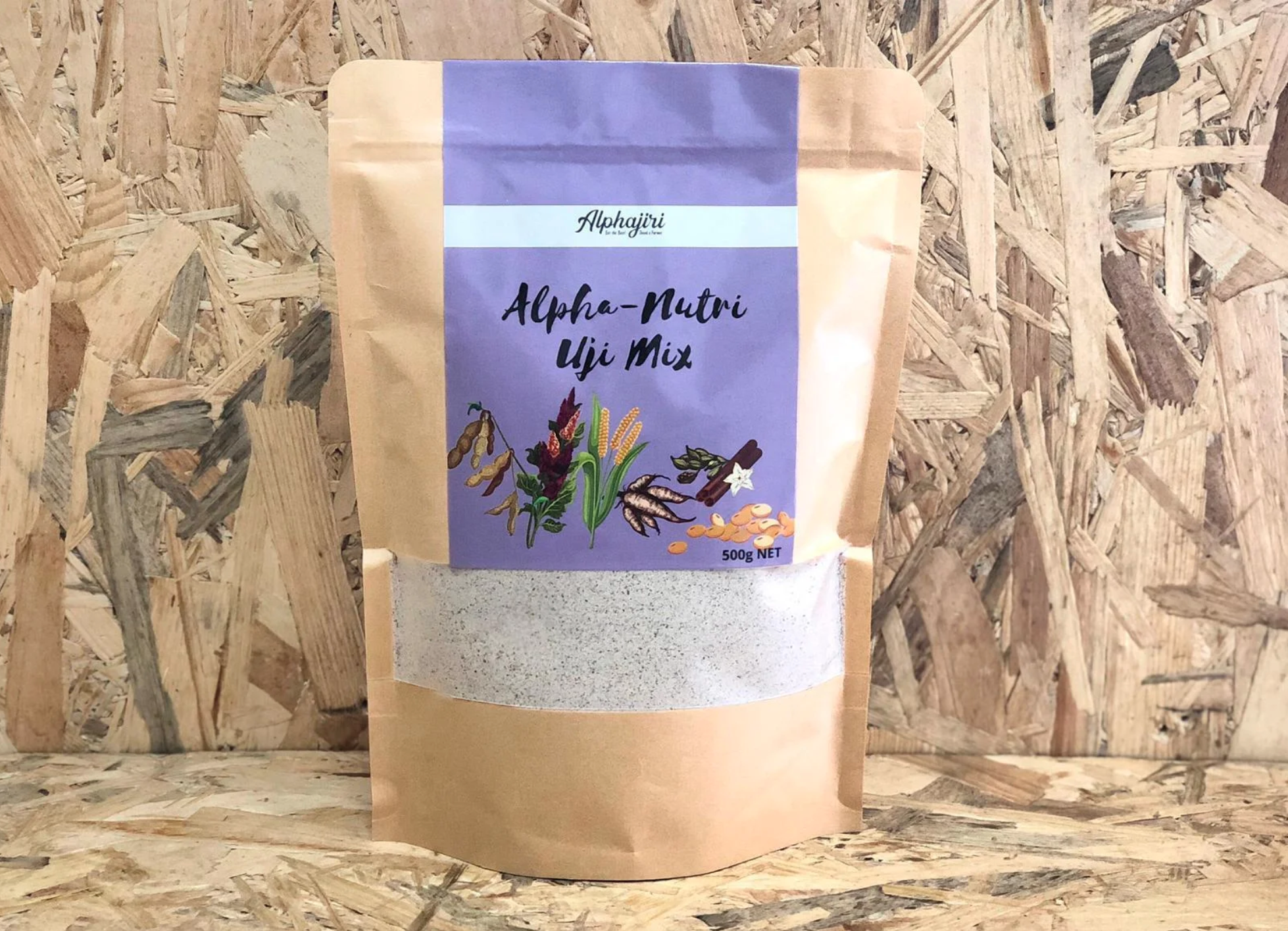 We are very happy if our customers are also happy to join our activities. We will never stop, but continue to move forward.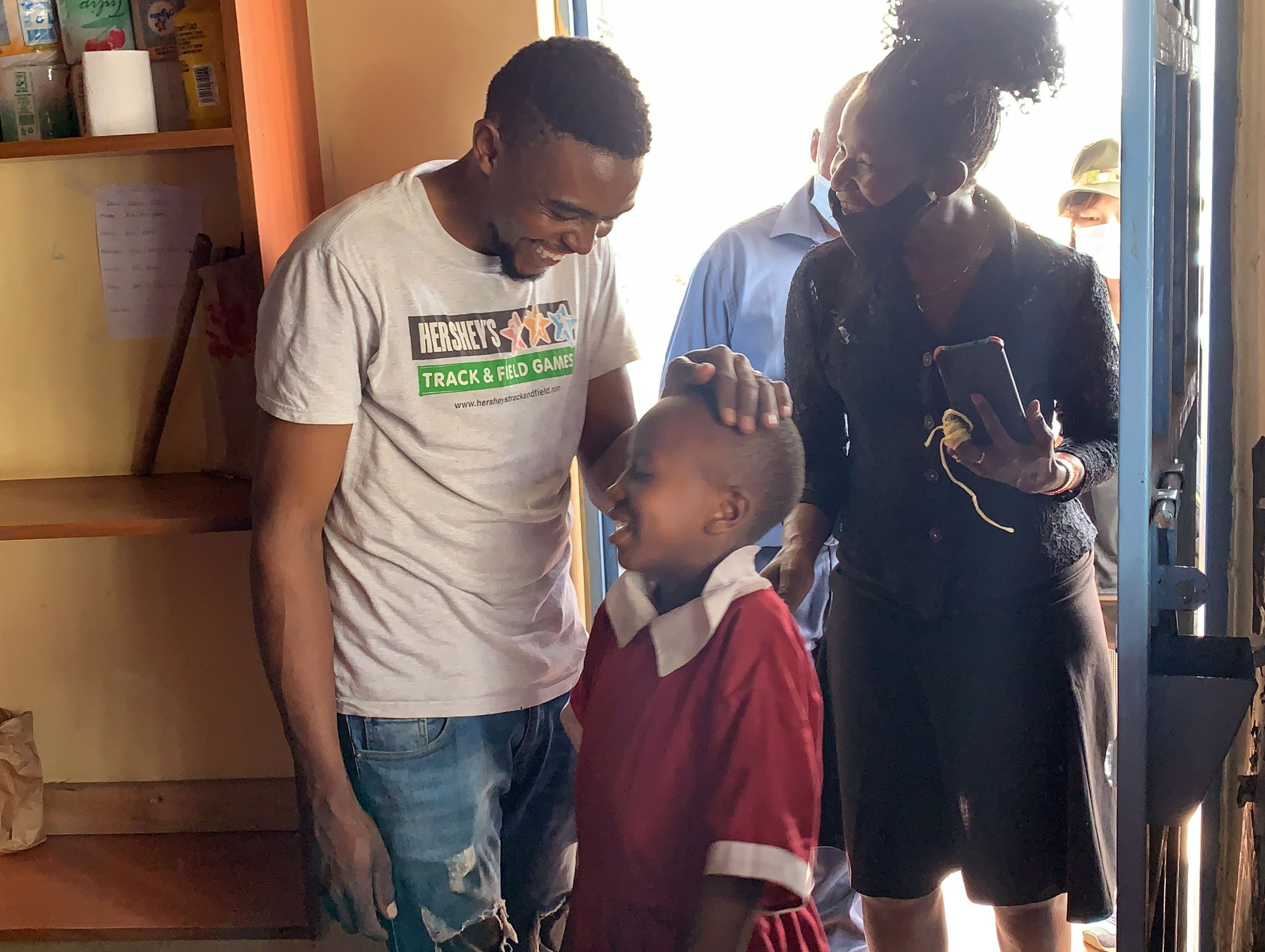 ( Charles Kyalo, a staff member of Alphajiri Ltd loves kids)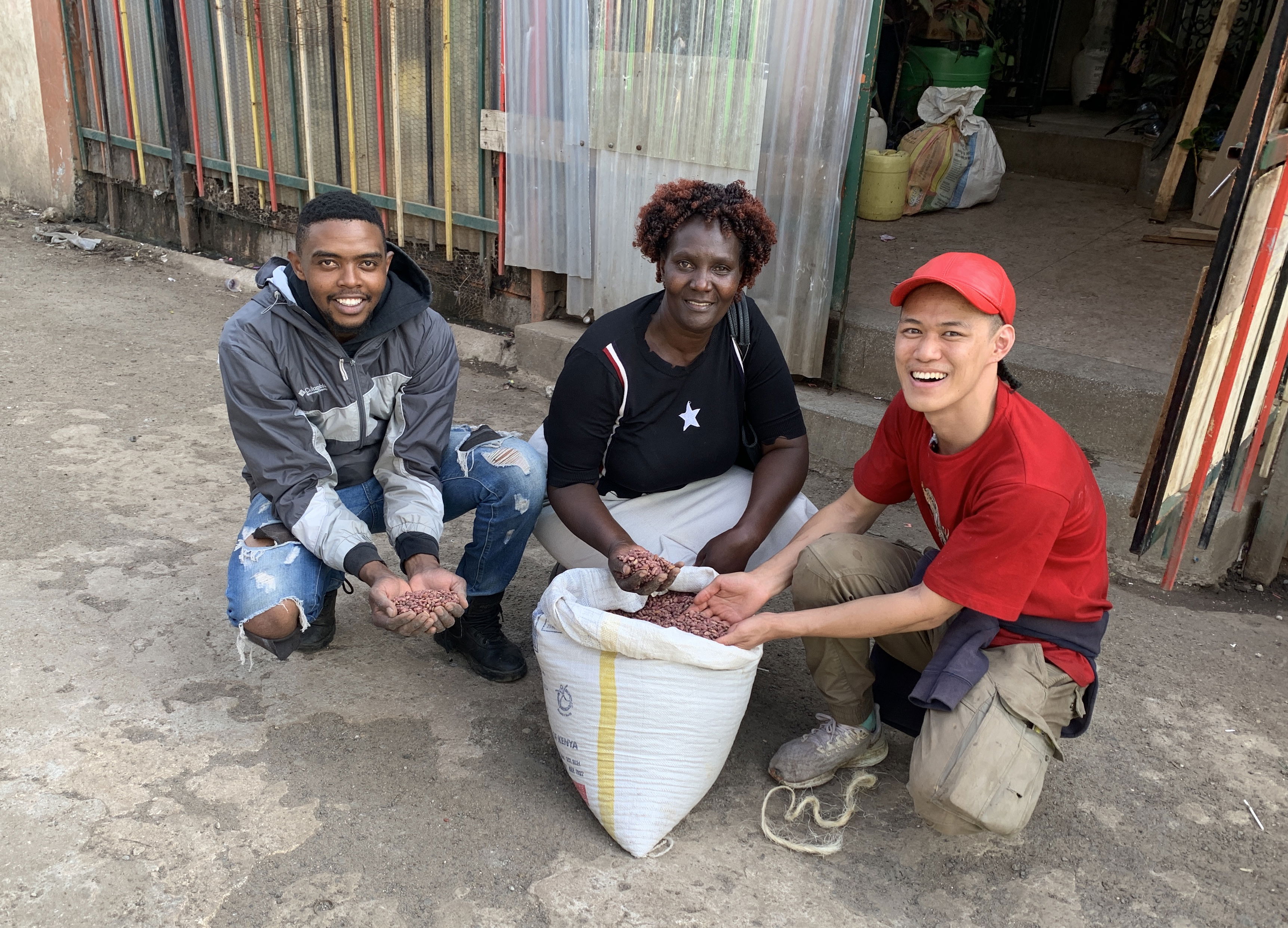 (February's Donation was done by Charles Kyalo and also assisted by Ryu, a student from Japan. The lady in the middle is a teacher at Rehema Orphanage School)