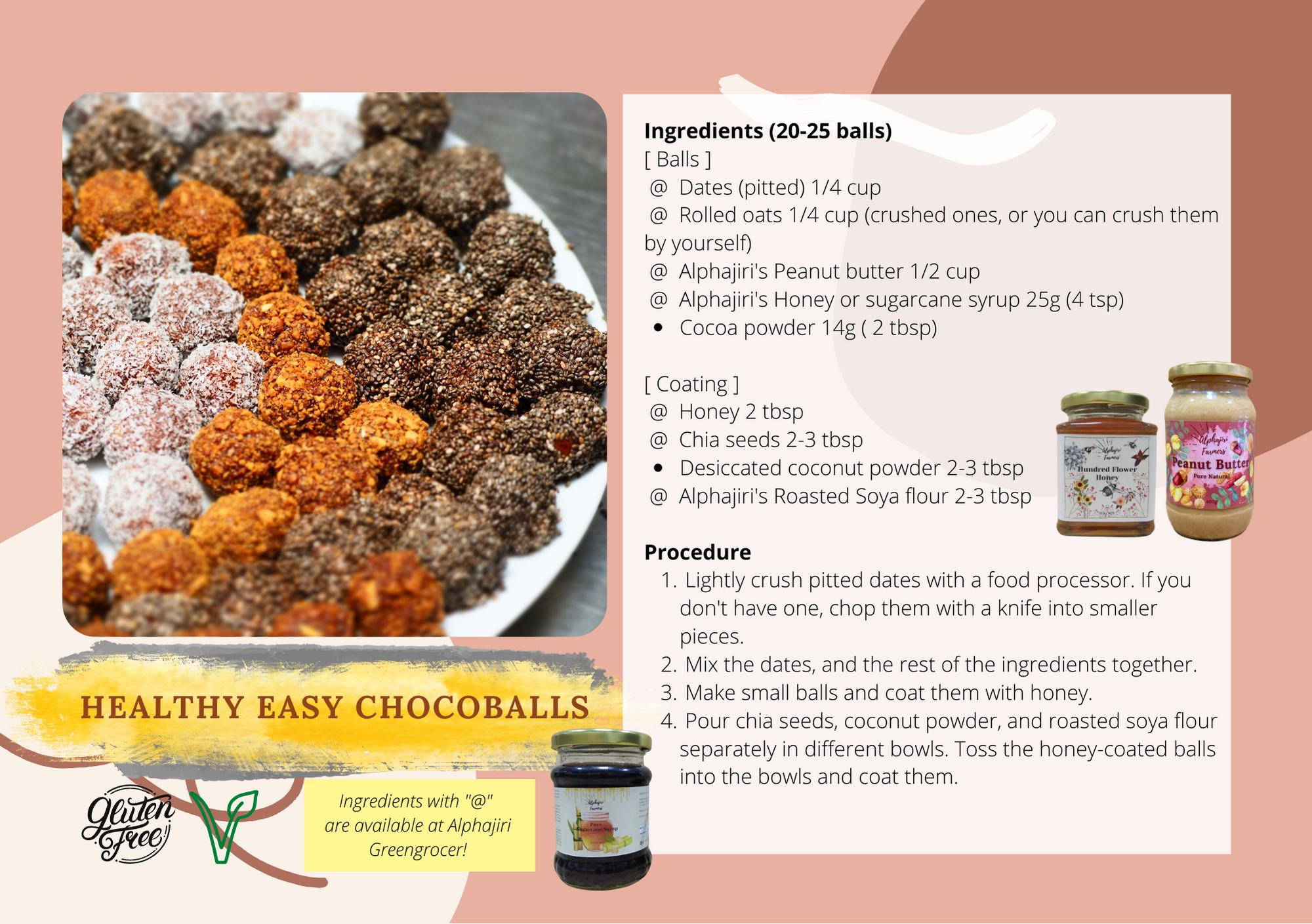 Ingredients (20-25 balls)

[ Balls ]
Dates (pitted) 1/4 cup
Rolled oats 1/4 cup (crushed ones, or you can crush them by yourself) Alphajiri's Peanut butter 1/2 cup
Alphajiri's Honey or sugarcane syrup 25g (4 tsp)
Cocoa powder 14g ( 2 tbsp)
[ Coating ]
Honey 2 tbsp
Chia seeds 2-3 tbsp
Desiccated coconut powder 2-3 tbsp
Alphajiri's Roasted Soya flour 2-3 tbsp
Procedure
Lightly crush pitted dates with a food processor. If you don't have one, chop them with a knife into smaller pieces.
Mix the dates, and the rest of the ingredients together.
Make small balls and coat them with honey.
Pour chia seeds, coconut powder, and roasted soya flour separately in different bowls. Toss the honey-coated balls into the bowls and coat them.