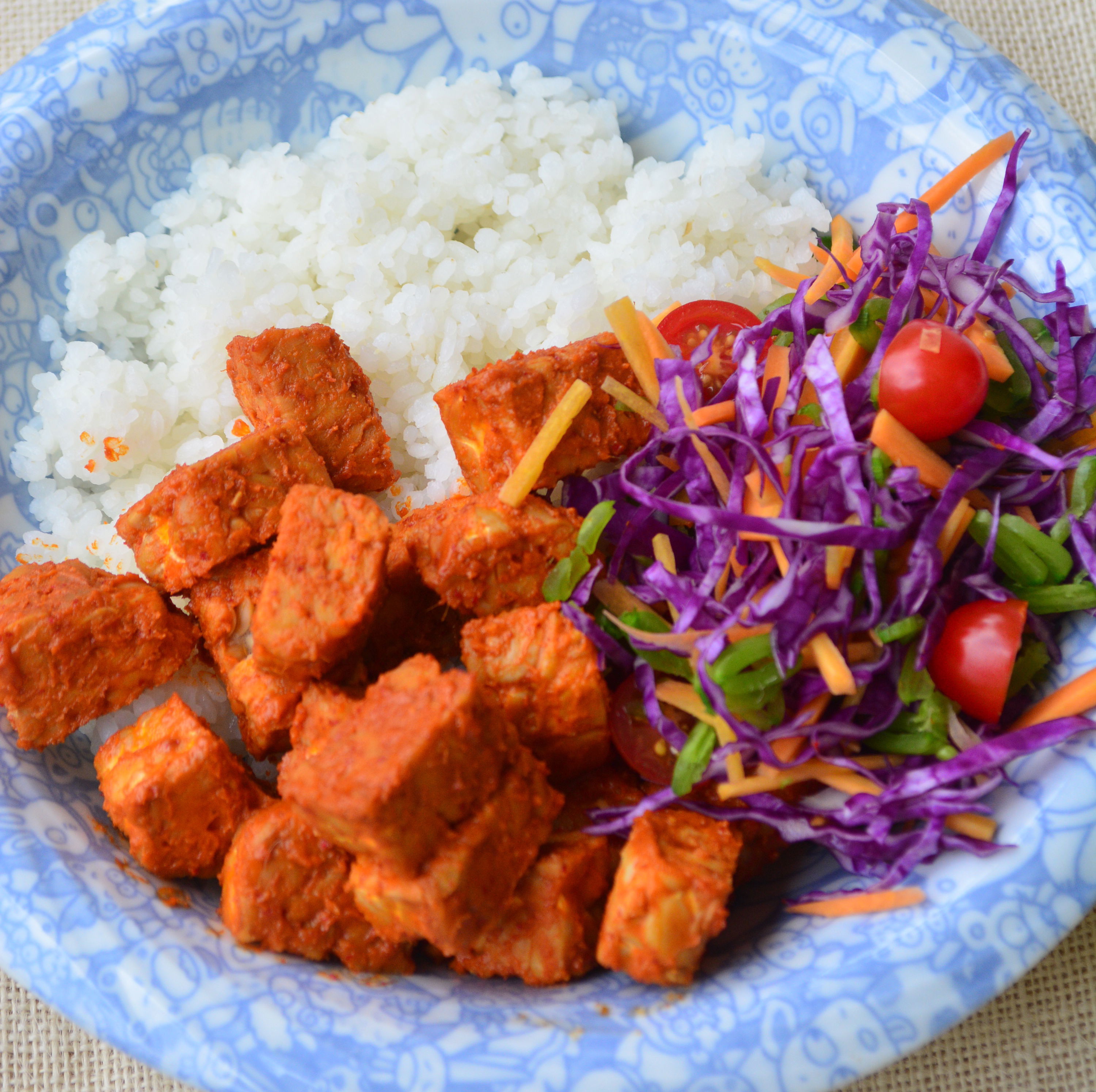 Ingredients
Tempeh 1 block (350g, defrosted)
Cooking oil 2 tbsp
All Purpose Gochujang Sauce (Approx. 100g)
Others
Steamed rice
Crunchy salad (thinly sliced carrot, red cabbage, sugar snap, cherry tomato)
Procedure
Cut tempeh into approximately 2cm cubes.
Pour cooking oil into a pan and toast tempeh blocks till they turn golden brown. Toast both sides.
Pour the tempeh sauce. Stir them with a low heat.
Enjoy it with the crunchy salad and rice! The salad is even delicious eating with the tempeh, no need of adding dressing!