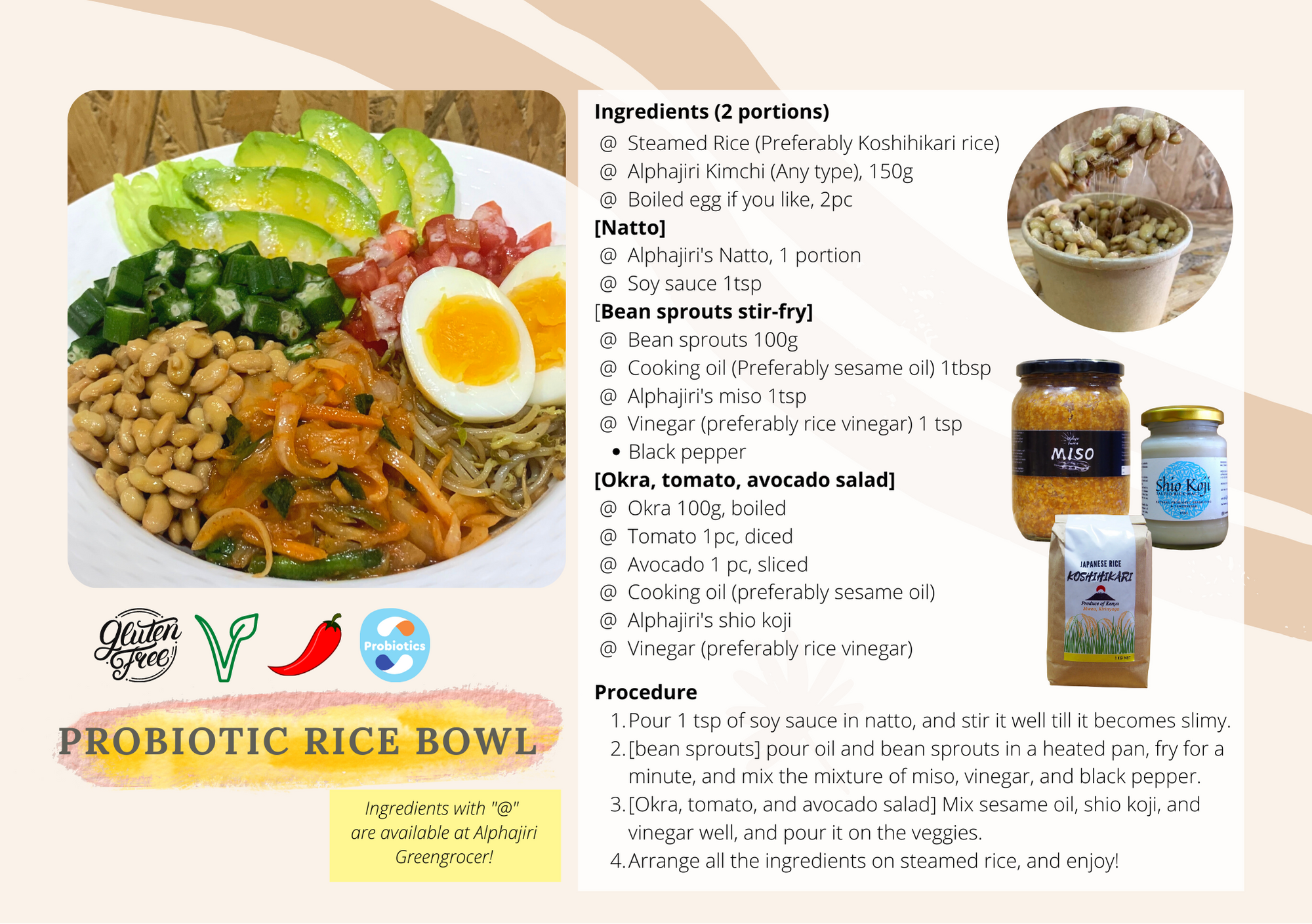 Ingredients (2 portions)
Steamed Rice (Preferably Koshihikari rice)
Alphajiri Kimchi (Any type), 150g
Boiled egg if you like, 2pc

[Natto]
Alphajiri's Natto, 1 portion
Soy sauce 1tsp

[Bean sprouts stir-fry]
Bean sprouts 100g
Cooking oil (Preferably sesame oil) 1tbsp
Alphajiri's miso 1tsp
Vinegar (preferably rice vinegar) 1 tsp
Black pepper
[Okra, tomato, avocado salad]
Okra 100g, boiled
Tomato 1pc, diced
Avocado 1 pc, sliced
Cooking oil (preferably sesame oil)
Alphajiri's shio koji
Vinegar (preferably rice vinegar)
Procedure
Pour 1 tsp of soy sauce in natto, and stir it well till it becomes slimy.
[bean sprouts]
Pour oil and bean sprouts in a heated pan, fry for a minute, and mix the mixture of miso, vinegar, and black pepper.
[Okra, tomato, and avocado salad]
Mix sesame oil, shio koji, and vinegar well, and pour it on the veggies.
Arrange all the ingredients on steamed rice, and enjoy!