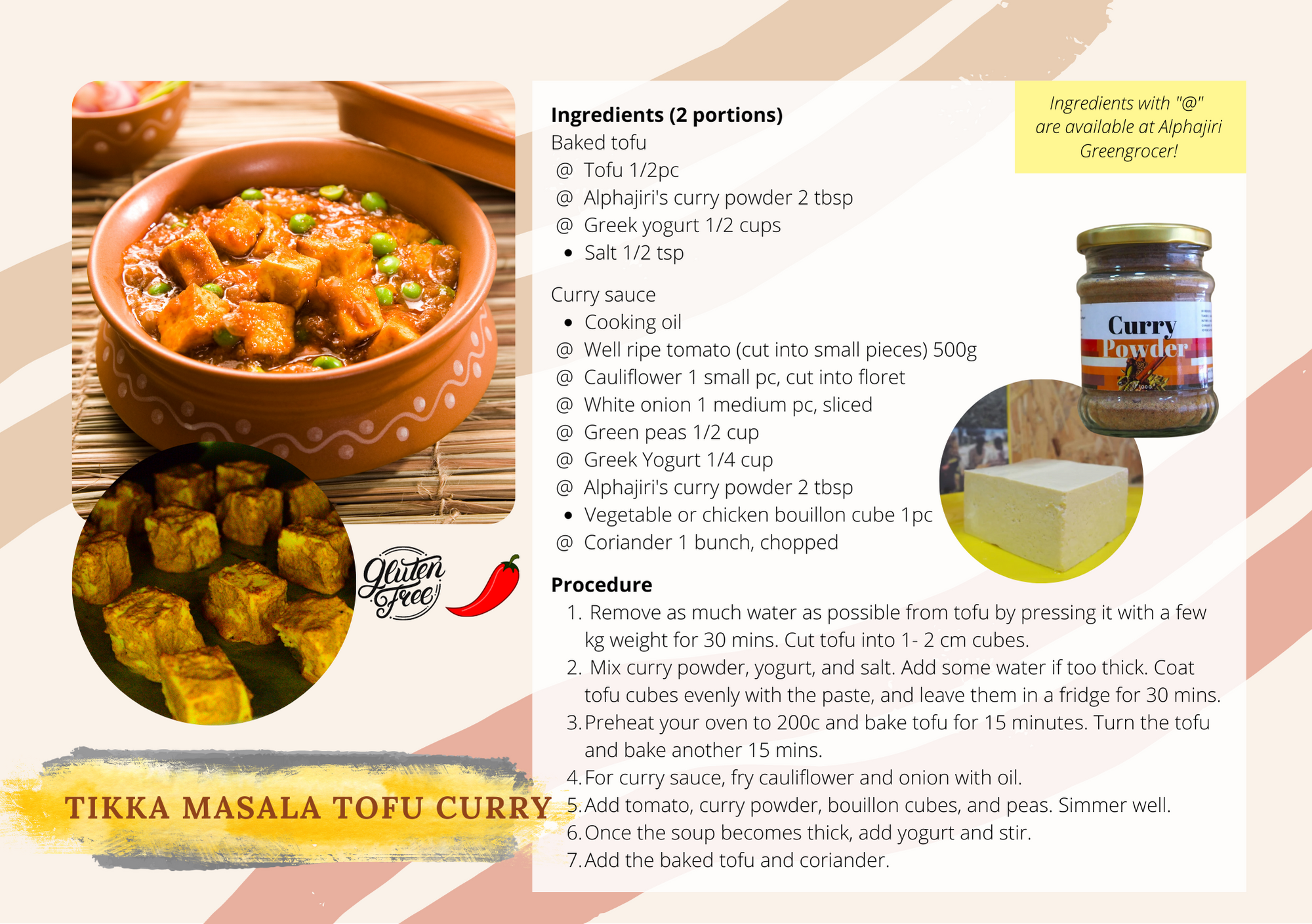 Ingredients (2 portions)
[Baked tofu]
Tofu 1/2pc
Alphajiri's curry powder 2 tbsp
Greek yogurt 1/2 cups
Salt 1/2 tsp

[Curry sauce]
Cooking oil
Well ripe tomato (cut into small pieces) 500g
Cauliflower 1 small pc, cut into floret
White onion 1 medium pc, sliced
Green peas 1/2 cup
Greek Yogurt 1/4 cup
Alphajiri's curry powder 2 tbsp
Vegetable or chicken bouillon cube 1pc
Coriander 1 bunch, chopped
Procedure
Remove as much water as possible from tofu by pressing it with a few kg weight for 30 mins. Cut tofu into 1- 2 cm cubes.
Mix curry powder, yogurt, and salt. Add some water if too thick. Coat tofu cubes evenly with the paste, and leave them in a fridge for 30 mins.
Preheat your oven to 200c and bake tofu for 15 minutes. Turn the tofu and bake another 15 mins.
For curry sauce, fry cauliflower and onion with oil.
Add tomato, curry powder, bouillon cubes, and peas. Simmer well.
Once the soup becomes thick, add yogurt and stir.
Add the baked tofu and coriander.